The only global compliance management solution you need.
---
ComplyWorks' solutions are flexible, scalable and affordable, so you can go beyond basic governance, risk management and compliance (GRC) requirements. If you already have a GRC process, we will help you take this process to your third parties for a consistent approach throughout your global operations.
With our global capabilities and local deployment, we currently provide solutions to clients in over 90 different countries – and growing.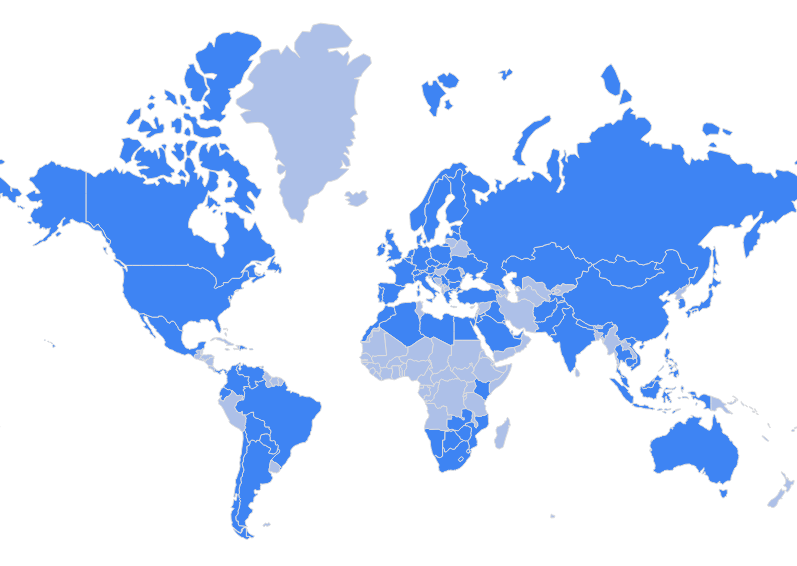 "I would definitely recommend ComplyWorks' solution and already have. The convenience and time savings offered versus cost makes the value extremely high."

"The people at ComplyWorks separate it from the competition. We are very impressed with the service we receive from all of the ComplyWorks teams."

"ComplyWorks' easy-to-use online system combined with its competitive pricing makes it easy to recommend."

"With ComplyWorks we are provided with instant access to information on a subcontractor's training and certification and our subcontractors receive awesome support to help them enter their data."

"There are a lot of products out there, but ComplyWorks is the easiest. It's simple to set up, manage and make changes as we need. I would highly recommend ComplyWorks to anyone who is having challenges with tracking and centralizing training, contractor management or client approval requirements."

"ComplyWorks makes it simple to add new contractors so you can focus on monitoring overall compliance."

"... adding ComplyWorks to our HSE program has been really easy thanks to the top-notch support that the ComplyWorks team provides."
Over 43,000 companies have used ComplyWorks to reduce risk and Get Ready to Work™.
Over 43,000 companies have used ComplyWorks to reduce risk and Get Ready to Work®.
Experience the ComplyWorks difference.
---
---
Industry leading customer support
We work with our clients to help them meet and understand their requirements because our clients are more than just customers, they are our partners.
---
Total compliance management
ComplyWorks has a complete suite of solutions to provide total compliance management. Best of all you can Get Ready to Work™ with any solution we offer, or all at once. The choice is yours.
---
Affordable
Roll-out your compliance requirements internally and externally for a consistent approach at an affordable price.
ComplyWorks offers easy to use, scalable and affordable solutions to help streamline contractor, workforce and worksite compliance management. Our solutions allow you to:
---
If you are an employer looking for an easy-to-use and affordable solution to manage your contractors, entire workforce or worksites, contact us for a free demo.