Begin with one of our Get Ready to Work™ solutions
Begin with one of our Get Ready to Work™ solutions
Prequalification Subscription Solution
Our Prequalification Subscription Solution connects suppliers to their employers. With a subscription you are able to let employers know that you meet all of their requirements to get hired and begin work – this step is known as prequalification.
As an industry leader in customer support, you can count on ComplyWorks being there for you every step of the way. Let us help you Get Ready to Work™.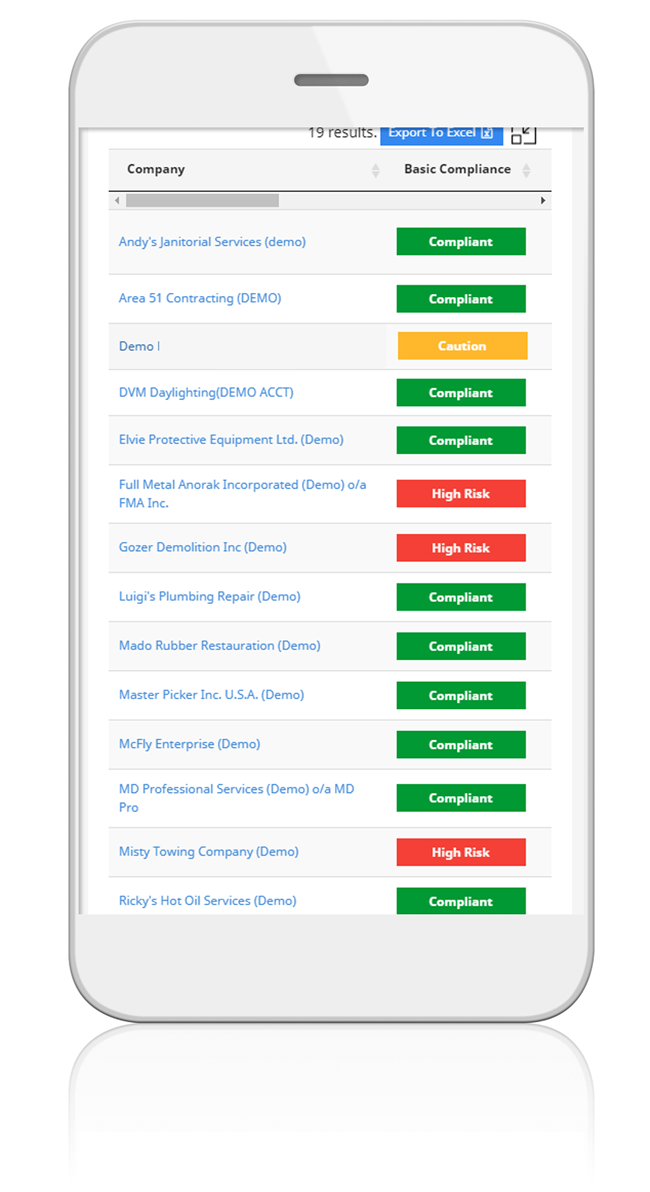 Communications Solution
If you do not need the full Compliance Management Solution (CMS), but still want to ensure that your employees receive the right orientations and inductions, we have a solution for you. Our Communications Solution empowers you with training abilities and tracking so you can ensure your employees complete their assigned training.

Our Communications Solution is an easy to use online solution that can eliminate tedious filing and save you time. It can be rolled-out quickly, accessed anywhere anytime and can track completion of staff training, orientations or inductions.

Orientations/Inductions
On-board new employees through orientations or inductions and test their knowledge retention to set them up for success.
Flexible Materials
Upload documents, PDFs and videos to your orientations or inductions to fit you and your employees' needs.
Consistency is Key
Onboard/induct new employees with consistent training throughout your entire operation.
Reminders Right in Your Inbox
Use expiry dates and automatic alerts to always stay on track of your training.
Were They Listening?
Create a knowledge retention test at the end of the orientation or induction and track completions.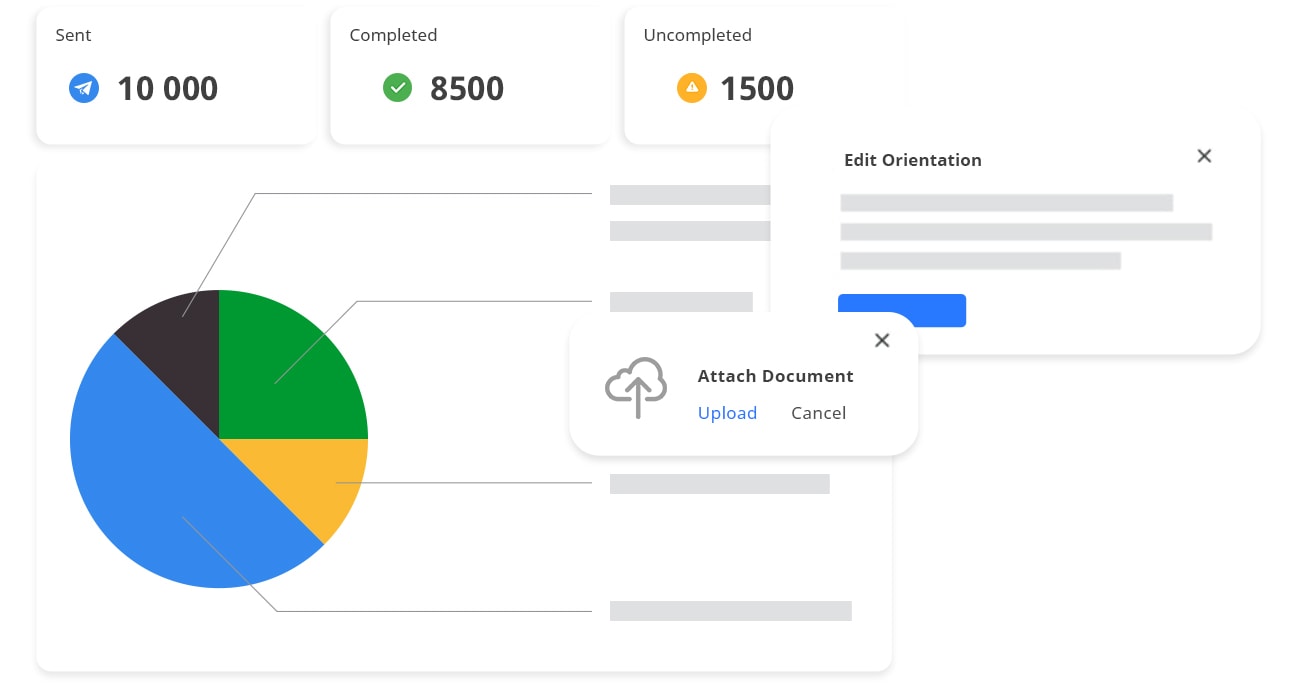 Bulletins
No more guessing if someone has read your communications; the recipients sign-off – reducing your liability.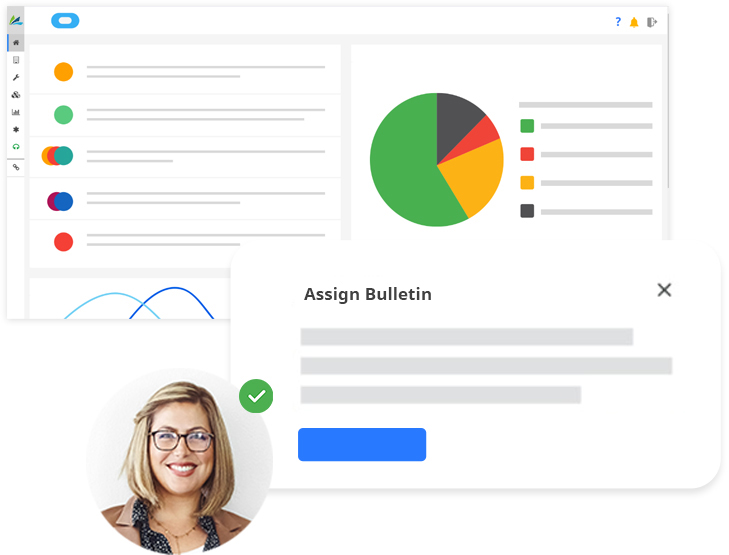 Custom Communications
Use customizable bulletins to communicate effortlessly to different groups or departments.
Controlled Distribution
Send documents or PDFs to individuals or groups to meet your needs.
Full Access
Manage permissions and access to files and documents remotely anytime anywhere.
Convenient Document Storage
Maintain a detailed inventory of all up-to-date policy documents.
Clients have seen up to
60% time saved
with ComplyWorks' orientations.
Who can benefit from it?
HSE management
Executives
Human resources
Administrators
Employees and suppliers
Safety File Solution
Compile Safety Files 80% Quicker
Safety files are a regulatory requirement, but manually compiling these files for each of your hiring clients takes a lot of time and resources. ComplyWorks' Safety File Solution allows you to quickly pull together all of the compliance information you need to prove you are qualified to work. From corporate information to assets, inspections, training, and more, we make it easy for you to provide safety files to hiring clients using the information you already store in ComplyWorks.
E-Invoicing Solution
Faster Payments and Less Fines
---
In partnership with ProcureDox, ComplyWorks offers a complete end-to-end solution, from prequalification to payment. Our E-Invoicing Solution brings together electronic invoicing and compliance checks all in one solution to help suppliers get paid faster and hiring companies avoid fines from regulators.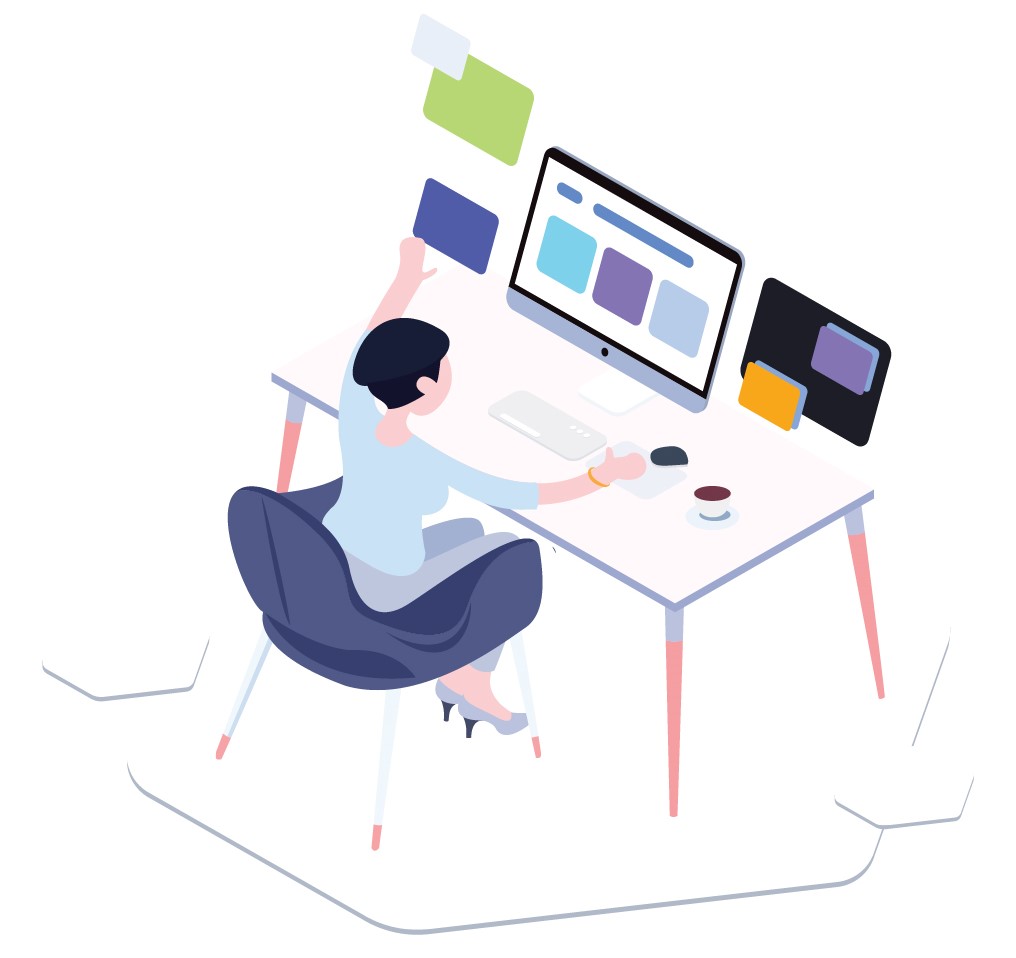 Get Paid Faster
For suppliers, 100% invoicing means that no matter what other systems you've been asked to use, your invoices are sent and received through ComplyWorks in the format that the hiring company has asked for – without you duplicating manual efforts. With a compliance check in our E-Invoicing Solution, your invoices can be approved and paid faster.
---
Eliminate Fines
One major energy company recently paid over $800,000 in fines over one year for failing to check compliance at the time of payment. No more. ComplyWorks' E-Invoicing Solution helps hiring companies by combining electronic invoices with compliance checks. Now you can check compliance before issuing payment – avoiding those fines and saving money.
---